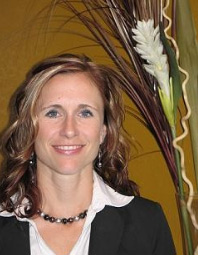 Dr. Jessica Smiley-Hedrick has been a Family Chiropractor in the Blount and Monroe County region for a little more than 17 years. Born and raised locally Dr. Jessica attended Hiwassee College and proceeded to Life College of Chiropractic in Marietta, Georgia.
In 1999 Dr. Jessica graduated from Sherman College of Straight Chiropractic and got married to a local resident of the Maryville area who shares the same passion for horses as she does. They are the proud parents of two children, ages 19 and 17, and the family resides in Monroe County.
In 2002 Dr. Jessica opened her 1st Chiropractic practice in Madisonville, and in June of 2007 expanded her business to a much larger facility where a superior variety of wellness services can be provided.
Dr. Jessica is an active member of several local and regional organizations and is grateful she is able to support the Monroe and surrounding counties with her knowledge and expertise.
Dr. Jessica and Smiley Family Chiropractic &Wellness Center's purpose is to give, love and serve this community by empowering, educating and coaching a wellness lifestyle. Multi-disciplinary practice offering a large variety of techniques to best serve each patient's needs. Knowledgeable and friendly clinic promoting total wellness for the entire family.
The Mission of this office is to serve humanity by providing the best chiropractic healthcare services with love, enthusiasm, and clinical expertise.
Our Vision is a world wide quality-of-life driven healthcare system with Chiropractic as the leading role.
Education: Graduated from Sherman College of Straight Chiropractic in 1999.
Memberships: TCA, ICA Honors: Most Valuable Practice January 05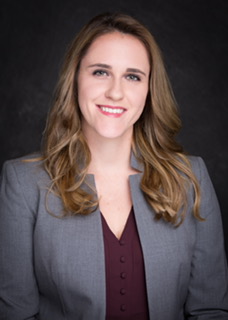 Dr. Danielle Barron is proud to be part of the Smiley Family Chiropractic and Wellness Center team. She joined Dr. Smiley in December of 2018 where she fit right in with the vision and goals of the practice.
Dr. Danielle comes to Madisonville, Tennessee from Charlevoix, Michigan. She attended North Central Michigan College before she transferred to Murray State University in Kentucky. Dr. Danielle graduated at the top of her class with honors from Murray State with a Bachelors of Science degree in Agriculture and Equine Science. While at Murray State she participated on the college rodeo team in barrel racing and goat tying. Dr. Danielle then moved to Dallas, Texas to attend Parker University where she graduated Salutatorian with her Doctorate in Chiropractic and American Veterinary Chiropractic Association License. She is also certified in numerous areas of Chiropractic excellence such as the activator technique and functional movement performance techniques.
Since moving to Tennessee, Dr. Danielle has hit the road as a professional barrel racer for the International Professional Rodeo Association. She is not new to competition as she actively runs and has ran marathons throughout her college career. Dr. Danielle enjoys anything that the outdoors has to offer and loves to adventure. In her free time she finds herself at the lake and spending time with family and friends.
She is passionate about animal chiropractic and spreading awareness that animals benefit from chiropractic care and healthy lifestyles as well. However, when she is able to help families live a healthy lifestyle and see changes within their day to day lives she is overjoyed.
Dr. Danielle's goal is to coach a true wellness lifestyle utilizing chiropractic care as the basis for healing and prevention of ailments. She strives to give people hope and healing for all health related situations that they may encounter. Through her unwavering faith in God comes her ability and calling to tend to patients mind, body and spirit.